Pitch Design Lab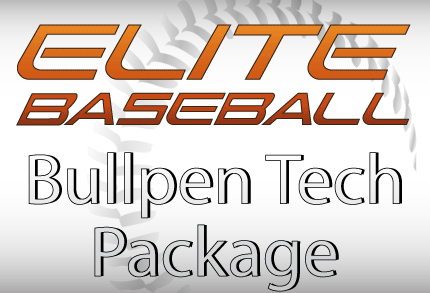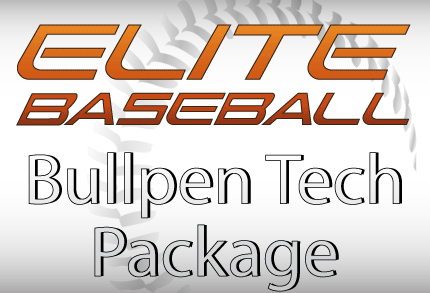 Pitch Design Lab
Elite Pitch Design Lab is for pitchers who want to stop guessing and start using data to get real results.
Rapsodo Unit that captures velocity, location, horizontal and vertical break, spin rate, spin axis, spin efficiency, and 3-D trajectory. All information is stored and sent via email.

Motus Sleeve that captures valgus arm stress, arm speed, arm slot, external arm rotation, and throw count. The app also suggest high-effort throw limits for the next week based on prior throwing habits, future game days, and various factors related to the player's body.

High Speed Video captured via the Motus Throwing app that can be viewed frame by frame at 1080 HD at 240fps or 720 HD at 240 fps.

Email with relevant information and suggestions based on the data collected. PDF with Rapsodo spreadsheet available.
Elite Bullpen Tech Package Info (PLEASE READ):
Purchase a 8-Pack, 4-Pack or Single Session package from the store. For current members choose either option or select Add-On Single Session for a discounted rate. Customers choosing the Add-On option that are not current members will be refunded or can purchase a monthly membership to lock in the discounted bullpen rate.
Go to the "Schedule Now" button on the side of the store page. Click "Elite: Bullpen" and select a time that fits your schedule. The time you schedule is when the bullpen begins, but should not be the same time that you arrive.
***IMPORTANT*** - Bullpen sessions are 20-25 minutes maximum with one of our instructors evaluating and monitoring the technology. The time that is selected on the scheduling software is when your bullpen begins. You are welcome to arrive early to warmup and get loose before your bullpen session starts. We have the latest equipment to help the body and arm get ready to throw and will offer it to any player that wants to get ready.
Players that arrive at their scheduled bullpen time without any throwing warmup will be limited to a 10 pitch bullpen due to our staff wanting to protect our client's arms and follow basic safety measures. No exceptions.
All pitchers are welcome to use our equipment for warmup and recovery during their bullpen sessions and need to stay clear of any lessons taking place within the facility.
Pitchers are welcome to bring in a pitching program and bullpen sequence to follow. If you do not have a bullpen sequence, we offer 10 pitch to 50 pitch bullpen sequences with different pitch options.
If you purchase a, 8-Pack or 4-Pack option you may schedule two sessions back to back for a longer bullpen.
The 8-Pack option must be completed within three months of purchase with the start date beginning on date of purchase. The 4-Pack option must be completed within two months of purchase with the start date beginning on date of purchase.